The No.1 reason why you have lost your work life balance, and what you can do about it.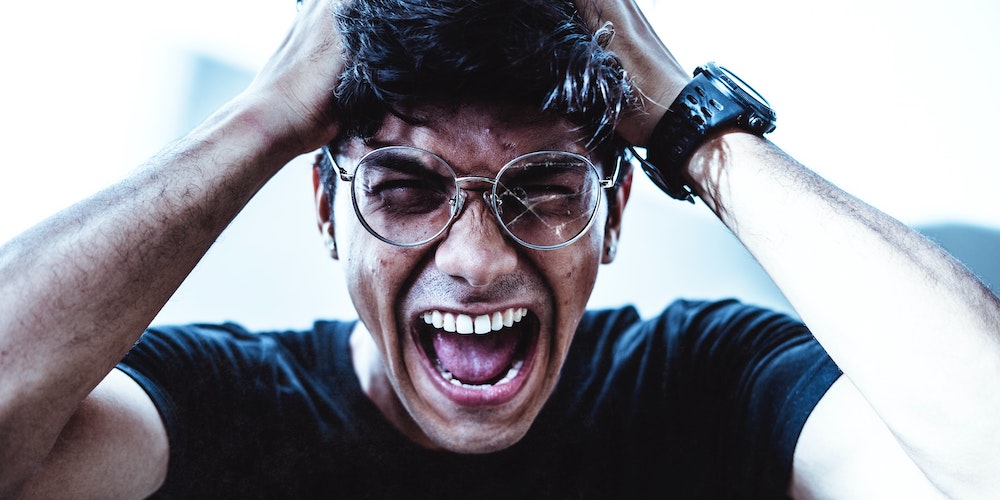 6 minute read • by Rob McPhun
Why did you start your business? Can you even remember?
It is so easy to lose sight of the reason WHY you became a business owner, when you're constantly working long hours and feel like you've got too much on your plate.
It may have been to become financially successful, or maybe you got fed up with seeing all your hard work creating wealth for others. Maybe you don't take too well to being told what to do and wanted the freedom to work on your terms?
Virtually every business owner I've worked with has said that a better work life balance was one of their main reasons for starting their own business. And yet, it's often the first thing that goes out of the window.
When you start out in business the perception is that you need to take on all the roles involved. You become the marketing manager, the sales manager, the bookkeeper, the customer relations manager, and on and on. As your business becomes more successful the roles become bigger, wider in scope and take up more and more of your precious time. It becomes a machine that never seems to stop, needs constant maintenance and an energy supply to fuel it.
You become that fuel and the maintenance team too!!
If this is you, do you come to the end of each day exhausted and overwhelmed, not having taken the holiday you promised yourself, and having missed out on family time, a social life, or hobbies? If you do, you've lost the work life balance you set out to achieve in starting your own business.
The number one reason why this has happened is because you are stuck in the mindset of doing everything yourself. The answer is to focus on identifying the tasks that you can:
Automate – Eliminate – Delegate
But how do you go about it?
Here are three steps you can take.
1. Take time out. It might seem counter intuitive when you feel pressed for time to actually slow down, take time out of the business and then fully reflect on where you and your business currently are. But as the old saying goes, "Give me 6 hours to chop down the tree, I'll spend 4 hours sharpening the axe!" (Credited to Abraham Lincoln)
2. Analyse what tasks are being done, by whom and why. Be honest! Pick a typical week and then break it down into days and then hours in relation to the jobs that need to be done by you, the skill set that you have and whether you are best suited to fulfilling that role. This takes courage and discipline in being honest and accurate in your assessment. It might even help to get independent thoughts at this stage from a trusted and experienced business coach or mentor who can discuss your personality type, your work ethic and values, and your attitude to the next step. They'll ask those challenging questions of you that get you to drill down into the weeds and start separating the issues out so they can be resolved.
3. Apply Automate – Eliminate – Delegate to those tasks:
Automate
What tasks and roles do not need to be done by a person and can be done by software or systems. In this technological age this has never been easier. A typical example would be bookkeeping and the use of software such as Sage, Quickbooks or Xero. All designed to speed up the process of generating cash flow reports, making life easier for your accountant (and therefore less expensive to you!)
Make use of Apps which you can download to your phone such as MileiQ – designed to record your business mileage and produce a monthly report. No need for you to manually record anything – just have your phone with you.
Automate your calendar with an App that suits you and integrates with your main work calendar making it easier for your clients, customers and business associates/connections to book appointments.
Eliminate
Look at your systems and processes to see what is being duplicated and therefore which tasks can be eliminated. What is being done because it has always been that way, but on reflection is now a redundant process and adds nothing to the business? What tasks are being done that you know are keeping you away from those tasks that truly need to be done – procrastination tasks – as an excuse not to complete the jobs that will drive the business forward. Elimination frees up the time to then focus on what matters.
Delegate
Your biggest challenge!

Being honest with yourself and asking the question, "why don't I want to let go?" can be very difficult. Perhaps you feel that no one else can do as good a job as you or you are a perfectionist and expect the same of others? It can be frightening allowing others to take over the reins and letting them do things differently to us whilst hopefully getting the same outcomes or results. (Actually sometimes when we allow them to, they'll get better results than us!!) Maybe you think it is expensive taking on team members but haven't considered outsourcing instead. The world is a much smaller place (through the same technology as Automation) and you can make use of highly trained, experienced resources based all around the world.
Do you understand the different levels of delegation and how you can make the move to delegating tasks in a structured and measured way which reduces the risk to you and your business? In fact, depending on the model you use there are between 4 and 9 levels of delegation. Do you know which level to use for each situation or team member skill set? Many business owners don't know how to delegate effectively and as a result suffer financial loss and sleepless nights, and retreat once again to doing everything themselves.
Creating a culture of trust and empowering others takes time, patience, training, and the ability of being able to deal with team members using emotional intelligence and interpersonal skills. It means understanding the differing personality types (including your OWN!) and how you can fit them together to make a highly performing team. (The 4 hours of sharpening the axe!)
The results of great delegation are immeasurable though. It is the only way to scale your business, to allow you the choice of lifestyle that you desire and getting you back to the reasons why you started your business in the first place.
Most importantly, you don't have to do this alone! Too many business owners believe that they have to shoulder all of the responsibility for making positive changes on their own, but an experienced business coach or mentor can guide and support you and can also help you avoid falling back into old habits, so you achieve lasting change.
Taking the time and effort to implement these three steps – either working with a business coach or mentor, or on your own – will address your work life balance, let you appreciate what you have achieved and give you the CHOICE of how you want to live life.